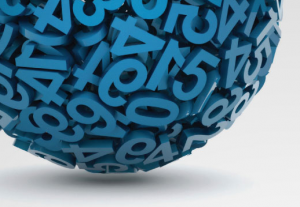 All small businesses will need to be aware of what Auto-Enrolment means for their business, and what their obligations are. Follow these easy steps to create an action plan.
Find out your business staging date
This depends on the number of employees in your PAYE scheme on 1 April 2012. Find out your exact staging date on The Pensions Regulator website, http://tinyurl.com/d946fkd,  all you need is your business PAYE reference. This is the most crucial step to understand when you need to take action
Identify eligible staff
Not all your employees will necessarily qualify for Auto-Enrolment. Part-time workers, employees on short-term contracts and those on maternity, parental or carer's leave have to be automatically enrolled if they meet the criteria. Age and gross salary will dictate whether they have to be automatically enrolled.
Choose a scheme
Your business may already have a pension scheme in place, for instance a stakeholder scheme. The scheme may be able to be used for existing members, if you want your scheme to be used for new members it will need to meet some additional criteria. You will need to contact your pension provider to check whether you can continue to use your scheme for Auto-Enrolment duties
Enrol staff
Your business will need to provide your pension provider information regarding eligible employees, but more importantly produce and keep records to demonstrate that you are able to adapt to changes in employee employment contracts and changes in their employment circumstances.
Register
You must register with The Pension Regulator within five months of your staging date.
Keep employees informed
Once Auto-Enrolment starts, you must be able to inform your employees of details of the pension operator, type of pension and level of contributions. You'll need a process to monitor when employees potentially become eligible when previously not and vice versa.
Opting out
Employees can personally opt out after they have been enrolled, and you have to re-enrol employees who have previously opted out every three years. The onus is on the employer to have sufficient records to enable them to monitor this.
Payroll scheme
You will need to ensure that your current payroll provider has sufficient expertise to manage the integration of Auto-Enrolment into your current payroll process to ensure that your business remains compliant in each payroll run.
We would be happy to discuss any queries you may have regarding Auto enrolment, just give us a call.
http://www.morganhemp.co.uk/