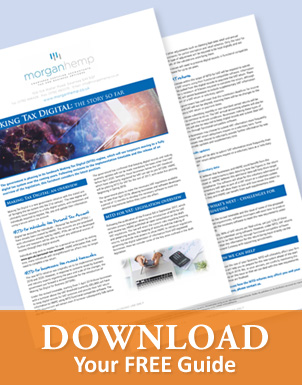 The Government's Making Tax Digital (MTD) initiative is the biggest change to the UK tax sytem we have seen for decades and it will affect businesses of all sizes and all types, with the aim of 'bringing the tax system into the 21st Century.' There have been a few bumps in the road on its journey to implementation, but the timetable of its roll-out has now been settled and the new regime is poised to move tax-payers to a fully digital system.
The changes are major but they shouldn't strike fear into the hearts of business owners. There is widespread agreement that Making Tax Digital is the right approach for the future and no business will need to provide information to HMRC more regularly than they do at the moment. Here are the key facts and guidelines you need to help you get to grips with the new processes for registering, filing and paying taxes and, of course, we are always on hand to help with further advice on this important topic.
If you have any questions or would like one-to-one advice tailored to your needs, please call us on 01792 466 428 or email [email protected].